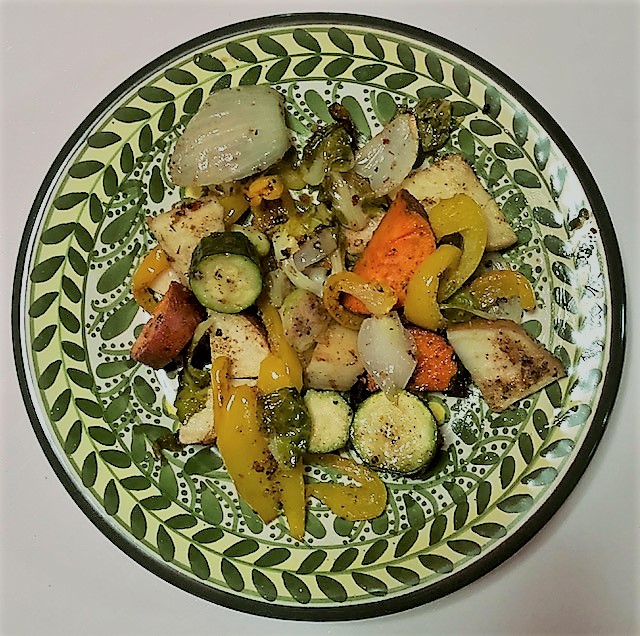 Ingredients
2 large sweet potatoes or yams, cut in eighths
15 Brussel sprouts cut in half
2 medium zucchini sliced 1 inch thick
2 bell peppers cut into 1/4 inch strips
1 onion sliced into large chunks
8-10 garlic cloves, unpeeled
6-8 Tablespoons avocado or olive oil
1 teaspoon salt
1 teaspoon pepper
2 teaspoons no-salt seasoning
Optional seasonings: 
Paprika to taste
Garlic powder to taste
Oregano to taste
Directions
Preheat your oven to 425 degrees Fahrenheit. Line a large baking sheet (I use a half sheet) with parchment paper and set aside.
In a large mixing bowl, add chopped veggies. Pour oil over veggies and sprinkle seasonings throughout. Toss around with hands to distribute evenly.
Spread veggies onto baking sheet.
Bake at 425 degrees for 25-30 minutes or until potatoes are cooked through.